Contents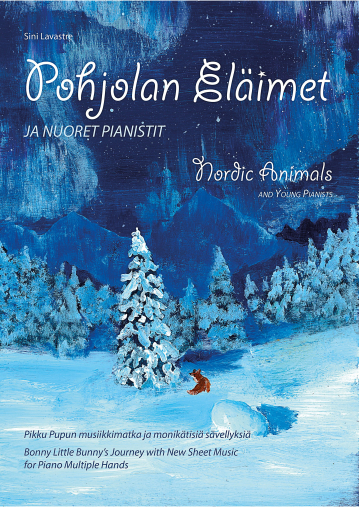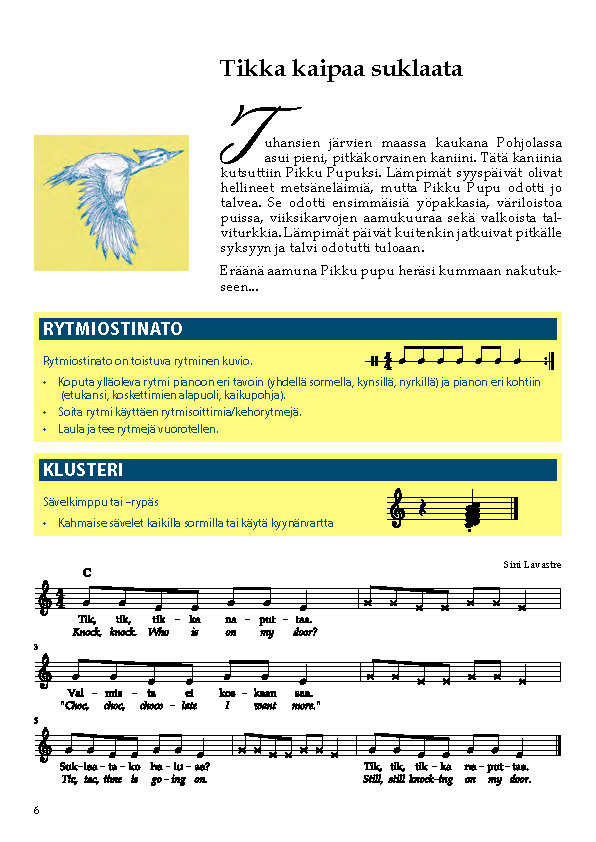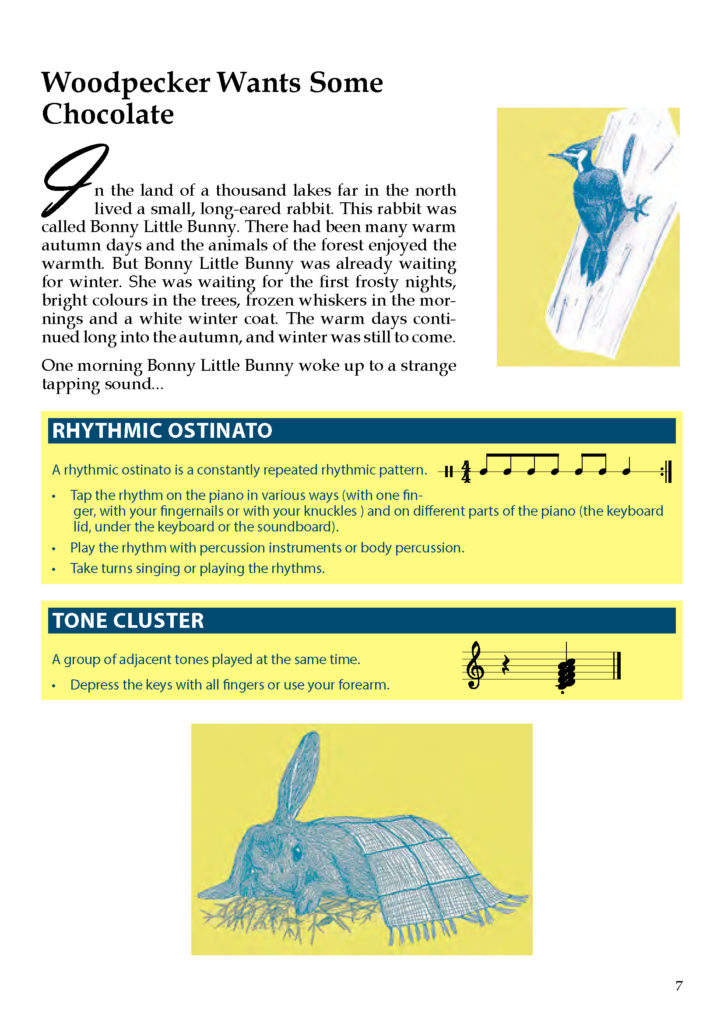 Sini Lavastre: Woodpecker Wants Some Chocolate
Sini Lavastre: Yellow Fox
Sini Lavastre: Teddy Bear Rock
Sini Lavastre: Yawning Hawk
Sini Lavastre: In the Land of the Polar Bear
trad. arr. S. Lavastre: Rati riti ralla
trad. arr. S. Lavastre: Twinkle, Twinkle Little Star
Sini Lavastre: Bonny Little Bunny
The Pieces of the Pianists
The music pieces are suitable for children aged 3-12, with piano studies of 0-5 years. The compositions and arrangements are written for 3-4 pianists on one piano. You may also play the pieces with two students as piano four hands. The easiest parts are suitable even for the first piano lessons. The students will get to know the piano as an instrument with lots of possibilities, using different ways to play the piano: small movements with fingers as well as big movements with arms and the whole body.
The Songs of the Book
There is chords, melodies and lyrics of the pieces.